Environmental
Racism
"There are many [...] sites across the United States, entire landscapes that have been left to rot after they were no longer useful to frackers, miners, and drillers. It's a lot like how this culture treats people. It's certainly how we have been trained to treat our stuff – use it once, or until it breaks, then throw it away and buy some more." — Naomi Klein, On Fire: The Case for the Green New Deal
This issue of Peace & Justice is about environmental racism: targeting racial communities for undesirable land uses and lax enforcement of zoning and environmental laws.
We hope you enjoy these articles, and that you will share them with your family and friends. Seattle Peace Chorus invites you to subscribe to this newsletter. Future issues will be full of interesting articles, photographs, and videos on themes that emphasize the desire that you share with us for a more just and peaceful world: Subscribe here.
City Planning: Hazardous to Communities of Color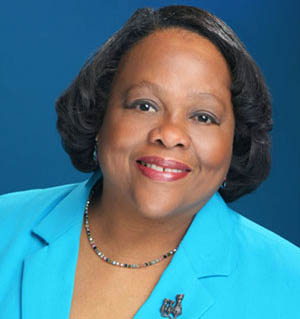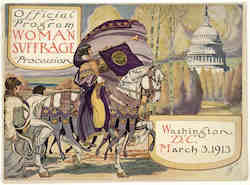 GreenAction for Health and Environmental Justice is a decades old multiracial grassroots organization that fights for health and environmental justice for low-income and working class, urban, rural, and indigenous communities. They define environmental racism as:
Institutional rules, regulations, policies, or government and/or corporate decisions that deliberately target certain communities for locally undesirable land uses and lax enforcement of zoning and environmental laws, resulting in communities being disproportionately exposed to toxic and hazardous waste based upon race.
The term "benign neglect" is defined as an urban planning process in which a municipal entity decides to abandon or neglect and area. Activists and environmentalist argue that discrimination in public planning is to blame.
There are thousands of examples of environmental racism throughout our nation, only a few of which I have the space to share here. As a native of Nashville, Tennessee and someone who grew up there toward the end of the Jim Crow era, I thought I would start with my own story.
As a child in the early 60's, my parents started taking me to meetings with our adult neighbors. As I matured, I realized they were organizing against the City of Nashville, TN that was planning to take our property by eminent domain and run an interstate highway through our neighborhood. The opinions of Black residents during Jim Crow were summarily dismissed therefore they built the interstate anyway.
50 years later, the construction of Interstate 40 displaced more than a thousand black residents, destroyed a business and cultural district that was thriving, and slashed across our zip code, literally cutting our neighborhood in half!
My family's property survived but so many others were not as fortunate. To this day, the citizens of North Nashville whose homes were not taken, find themselves exposed to the health risks of the pollution that comes from the 210,000 vehicles that pass through the neighborhood every day.
Communities of color routinely face disproportionate rates of the effects natural disaster and environmental harms. As there are so many examples that I capture a few of the most egregious ones, starting with New Orleans, Louisiana.
You may recall what happened in 2005 when category five hurricane Katrina barreled through New Orleans, bring with it horrendous flood waters resulting in a breach of the levees protected the Lower 9th Ward.
When Mayor Negan warned the people of his city that a monster storm was coming and ordered a mandatory evacuation, neither city nor state leadership thought to evacuate those poor, mostly black New Orleanians in the 9th ward who could not evacuate because they did not have cars! Even if they did have transportation, they were unlikely to have the money to rent a hotel room.
After the levies were breached, the municipality's solution was to move the 15,000 to 20,000 people from the 9th ward to the Superdome and convention center where they stayed for days with no food, no water, no air conditioning during intense heat, and with toilets that were overflowing.
Local and national television networks exposed the horror of the weeks long event and the missteps made in both local and federal response. The networks filmed people who had to chop holes in their roof, hoping to be rescued by helicopter. Video of bodies floating down streets and pictures elderly people who had died in their wheelchairs were stunning.
One reporter said about the response to Katrina: "This will surely go down as one of the most abandonments of Americans on American soil, ever in US History." 1800 people died! Many thousands were bussed to other States where they became permanently displaced from their homes.
Katrina was a natural disaster. But the massive death, destruction, and misery that followed in its wake was entirely man-made, and preventable. It was the poor, the old, the sick – overwhelmingly African American – who had no means to flee the storm that bore the brunt of the suffering. Unfortunately, what Katrina exposed is merely the tip of a very sad and deliberate iceberg.
Take the case of another man-made crisis, Flint Michigan, where 41% of the population of are people of color. In 2014, Michigan Governor Rick Snyder appointed an emergency manager to oversee Flint and cut the city's costs.
This lead a tragic decision in 2013, to end the city's five-decade practice of piping treated water for its residents from Detroit, in favor of a cheaper alternative by pumping water from the Flint River until a new water pipeline from Lake Huron could be built.
Although the river water was highly corrosive, Flint officials failed to treat it. As a result, the acidic water caused lead to leach out from aging pipes into thousands of homes.
One month after the city began supplying residents with Flint River water, people began complaining that the water from their taps looked, smelled, and tasted foul. Despite protests by residents lugging jugs of discolored water into town hall meetings, officials maintained that the water was safe. However, water samples collected from 252 homes, through a resident-organized effort, indicated that citywide lead levels had indeed spiked.
An even more disturbing fact was revealed by an early whistleblower, who happened to be a pediatrician. In 2015, Dr. Mona Hanna-Attisha began seeing elevated led levels in children's blood tests across the city, levels that had nearly doubled since 2014 and tripled in some neighborhoods. It was later revealed that nearly 9,000 children in Flint had been drinking lead-contaminated water for 18 months.
Flint's water supply was plagued by more than lead. The switch coincided with an outbreak of Legionnaires' disease that killed 12, and sickened at least 87 people between June 2014 and October 2015. This is said to be the third largest outbreak of Legionnaires' disease recorded in U.S. history.
Unfortunately, the Flint crisis has not ended. Today, more than seven years later, the residents are still using bottled water to cook, drink, brush their teeth and even wash their bodies. Residents filed a class-action lawsuit, and finally, in at the end of 2020, Michigan residents reached a $641 million dollar settlement to aid those affected. Also, a program by the mayor that began in 2016 is working to replace the thousands of lead pipes and galvanized steel service lines that connect Flint water mains to city home.
12 State officials were indited, and in January of 2021, the former Governor, Rick Snyder, who put those wheels in motion, was charged for his role in Flint's environmental disaster with two counts of Willful Neglect of Duty. If convicted, Snyder could face up to a year in prison and as much as a $1,000 fine. Not enough, but a good start toward accountability!
Let's move on to the Southside of Chicago which has the second-highest black population in the United States, with the Southside being the most concentrated region of black Americans in the entire country.
Chicago's south side had been home to a thriving black community for decades yet according to the Natural Resources Defense Council, the City of Chicago has allowed for dangerous and toxic industries to set up near parks, schools, and homes on the Southside for decades, affecting the area's air, land, and water.
They are forced to endure sewage treatment, refuse and garbage plants, incinerators, landfills, chemical and food processing facilities, industrial chemicals processing, asphalt and natural gas production, trucking and shipping yards . . . to name just a few!
The skies over South-east Chicago can darken with the heavy semitruck exhaust, and it is said that the skies shimmer from the toxic releases from nearby refineries. Frequent drivers along the Bishop Ford Freeway know to roll up their windows before the pungent sewage smell from the adjacent treatment plant wafts into their vehicles.
According to a first-of-its-kind analysis that community groups are using to fight the city's industrial planning practices, Chicagoans in minority neighborhoods on the West and South Sides have the greatest exposure to toxic air pollution and other environmental health hazards in the city. They also report that the Calumet area had higher rates of coronary heart disease, asthma, and some cancers than in any other part of the city. The health problems happen to persist in an area that is underserved by medical facilities.
The residents of the Southeast Side are fiercely proud of their home. And they say they are tired of being the city's dumping ground, so they are fighting back. In one high-profile case, a former scrap shredder is embroiled in a controversial proposal to move from the affluent North Side and reopen in the East Side neighborhood…across from an elementary school!
Our final example of environmental racial inequality takes us back to Louisiana, to the City of New Orleans where, if the President's two trillion-dollar infrastructure plan passes, will bring this area and minority communities in many other cities outstanding news!
As had happened in Nashville, America's most celebrated "prior" infrastructure project, the interstate highway system, rammed an elevated freeway right through the center of Claiborne Avenue in New Orleans. Residents fought in vain to stop the construction, but Amy Stelly, a designer and activist has waged a decades-long campaign to take it down! People laughed and told her: "You can't just remove a highway?" She said: "Oh yes, I most certainly can!"
Amy might indeed get the last laugh because President Biden singled out REMOVAL of the Clayborne Expressway as one of 10 priority projects in his infrastructure plan which includes $20 billion to "reconnect" communities of color to economic opportunity. Provisions intended to address longstanding racial inequities.
If anything in this post has opened your eyes and heart to something you may not have realized was happening, I would ask you be deliberate to remain aware and get involved. Here are some things that you can do?
Whether your specific community is suffering from environmental injustice or not, it is important to do what you can to educate yourself and others on how this form of racism happens, then become involved in changing it. Here are some ways to get involved:
Attend local city council meetings to find out about new developments before they are put into place,
Join a local environmental justice organization.
Call your state or local representatives to inform them of the environmental hazards in your community or others.
Fighting environmental racism is a dirty job (no pun intended) but is so necessary for the betterment of all our communities. Let's get to work!