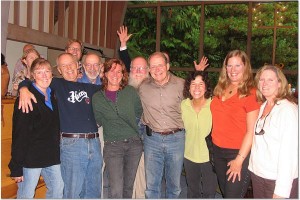 Are you looking for a supportive, friendly, and fun community? If so, consider volunteering with us, either on an ongoing basis or for a particular event. You don't have to sing with the chorus to be part of it. We're always looking for people interested in supporting our mission by donating their time and talent.
Because the chorus is primarily a volunteer-run organization, there are many opportunities for you to support our mission, and in the process, to develop leadership skills and become part of our community in the process. Volunteers are needed to:
Serve on the board
Serve on a committee: repertoire, membership, fund development, public relations, community outreach, activism, peaceful communication, and others
Assist with concert production
Assist with website management, email list management, and social media
Assist with organizing and working at our fundraisers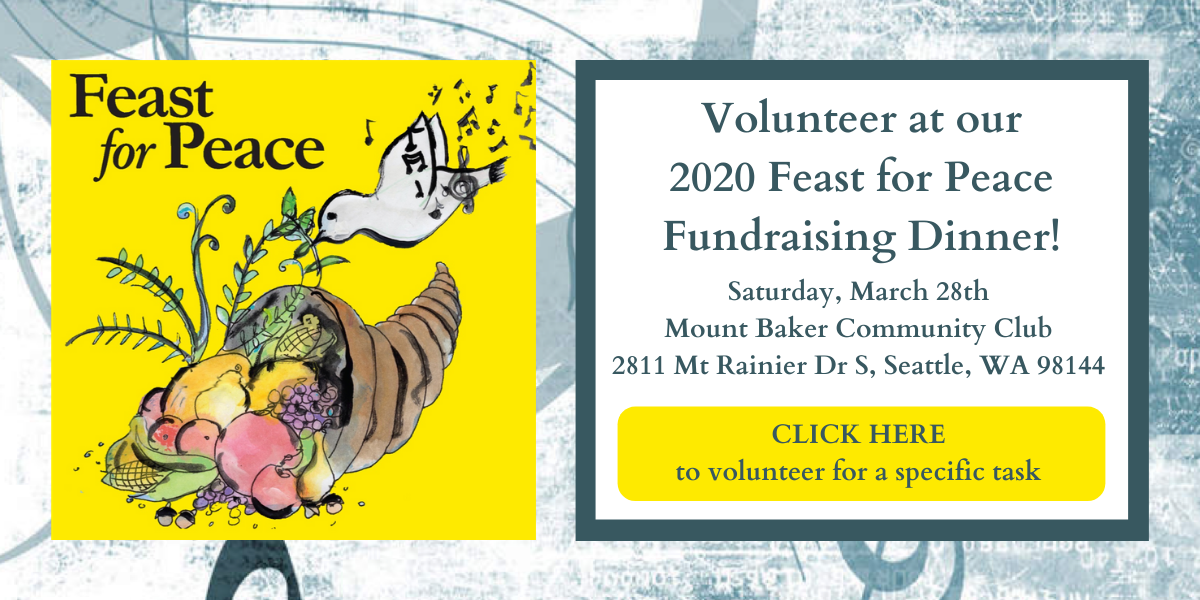 We would love to have your help to put on our annual fundraising dinner. Click here to volunteer for a specific task to help with the Feast for Peace 2020.
Otherwise, if you're interested in becoming a volunteer, please contact us at info@seattlepeacechorus.org. We greatly appreciate our volunteers!