Support this Program
Seattle Peace Chorus
Zooming with the Masters
(suggested donation $10):
Recordings of previous sessions
7 pm Sunday 23 May 2021: Quenarimba: Diego Coy & Miho Takekawa
Miho Takekawa and Diego Coy play music of the Andes plus original scores and selections from traditional Japanese culture.
The Miho & Diego Duo has been boldly blending Latino, Japanese and American musical traditions since 2006. Both accomplished musicians in their own right, Miho Takekawa and Diego Coy came together after years of admiring each other's work and discovering that their sounds could be combined to make something genuinely new and unique. Fittingly, the title of their debut CD, "Quenarimba," combines the names of their primary instruments, the quena, a traditional Andean flute, and the marimba. "Quenarimba," showcases their distinctive combination of warm, natural wood sounds and takes the listener on a musical trip from Japan to South America. Playing a brand of music that is truly their own and not easily categorized, the duo's repertoire covers an amazingly wide range of styles with an innovative approach. They play from an extensive catalog of Andean, traditional South American, jazz, Latin jazz and Japanese compositions, as well as original compositions.
7 pm Sunday 21 February 2021: Stephen Ernst on COVID-19
"I had the great good fortune to end my computing career at the UW Genome Center. The experience ignited a fascination with molecular biology which was renewed during this pandemic. The Moderna and Pfizer Covid-19 vaccines represent a whole new class of vaccines that work in a completely different way from our traditional vaccines. I'm eager to share what I've learned. So join me this Sunday evening at 7:00 pm PST when I'll lead a tour through a few cellular biology basics, talks about how the mRNA vaccines are designed, how we got them so quickly, how they're made, how they work, and how they can handle new variants so much better than traditional vaccines."
7 pm Sunday 7 February 2021: Tom Bell on piano, performing Liszt: "Three Petrarch Sonnets"
Tom talked about Petrarch, Liszt, and their places in the world. He performed these three great piano pieces from the Italian book of Liszt's Years of Pilgrimage. Eugenia Bogazzi read the sonnets in Italian.

Sunday, 10 January 2021: Dee Knapp - Bridging the Political Chasm with Our Family and Friends
Dee Knapp talked about bridging the chasm in politics with our family and friends.
Open Dee's presentation slides: "Bridging the Political Chasm with Our Family and Friends"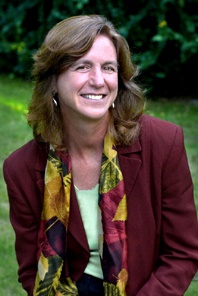 Wednesday, 16 December 2020: Beethoven's 250th birthday
Seattle Peace Chorus presented an evening with Dr. Charles Hiestand and our director Frederick West. Charles talked about the masterworks of Beethoven and played the "Tempest" piano sonata. Frederick West spoke about the Turkish March in the Ninth Symphony.
6 December 2020: Stephen Ernst: Reversing Global Warming—an Introduction to the Drawdown Project
Concerned about global warming? When you hear once again the admonition to change your lightbulbs and turn your thermostat down, do you know in your gut that those are not a meaningful response to our climate crisis? In this session, we explored meaningful, practical ways to reverse global warming (yes, you read correctly, not just slowing global warming down, but reversing it) and see if there's a way that fits with your time and talents.
15 November 2020: Gretchen Yanover: Creating Beauty in a Changing World
We are pleased to present the original music of cellist Gretchen Yanover. Gretchen is a musician's musician, a standing member of the Northwest Sinfonietta, one of our region's premier chamber orchestras. She has mastered classical repertoire and has been cultivating her compositional talents with great originality. She has made music her life's work and in normal times could often be heard at the airport playing her pieces as people waited to go through security lines. She could be heard at the Pink Door and so many other venues. She has been featured with a wide variety of Northwest ensembles.
Listen, watch, buy a CD, or drop something into Gretchen's tip jar, gretchenyanover.com.
8 November 2020: Robert Crosby
Robert Crosby talked about Kurt Lewin and social psychology, and about bringing people together
18 October 2020: Donald King on the Nehemiah project
Seattle Peace Chorus presents an evening with the distinguished African-American architect Donald King, who will talk about the Nehemiah project, which is helping traditional Black churches to reap the benefits of increased land values in their neighborhoods rather than to be lost in the development scramble for gentrification. Learn how you can help support this dynamic project for the benefit of Black fiscal equity in Seattle.
Support the work of Donald King and the Nehemiah project (suggested donation $10):
You may also send checks earmarked for the "Nehemiah Project," c/o Goodwill Missionary Baptist Church, 126 15th Ave., Seattle, WA 98122.
12 July 2020: Urban Gospel: 400 Years of Musical Survival for African-Americans, with Yvonne Brandon
7 pm, 12 July 2020, Yvonne Brandon gave us an overview of gospel music, how African-Americans singers have overcome adversity.
Support the music program at St. Therese Church (suggested donation $10):
5 July 2020: Robert Crosby, a sage teacher, interviewed by Fred West
Fred West will interview Robert Crosby, who has a lifetime of experience in social change and singing.
Bob Crosby just celebrated his 92nd birthday. He is a first tenor who is very familiar with barbershop, spirituals, folk traditions, and Italian opera. Bob used to live near the Pike's Place Market and would regularly sing with the African-American ensemble A Moment in Time.
Robert studied for many years with the founder of Social Psychology Kurt Lewin, who he cites as a major influence in his life. As a young man Bob had the honor of being in classes with Howard Thurman, who later taught Dr. Martin Luther King Jr. Howard Thurman is often quoted, "Don't ask what the world needs. Ask what makes you come alive, and go do it. Because what the world needs is people who have come alive."
You may be interested in Chris Crosby's collection of videos that include Robert Crosby on vimeo: vimeo.com/showcase/4635902.
You can find books by Robert P. Crosby on Amazon. We recommend Memoirs of a Change Agent: T-groups, Organization Development, and Social Justice.
28 June 2020: Native American Women: Overcoming adversity through music, with Sondra Segundo
7 pm, 28 June 2020, Haida artist and singer Sondra Segundo will give us an overview of how Native American women are overcoming adversity through music.
Support Sondra Segundo (suggested donation $10):
Other resources on the internet for you to enjoy Sondra Segundo:
19 June 2020: Eddie Rye Jr on Juneteenth: Understanding & Action in these Rapidly Changing Times: Opening Hearts & Minds
7 pm, Friday 19 June 2020, on Juneteenth, Fred West and Kent Stevenson will talk with Eddie Rye Jr, highly respected African-American activist, community organizer, broadcaster and recipient of the MLK Medal of Distinguished Service. We'll listen, talk and exchange ideas about our evolving social and political landscape.
For information about the work of Eddie Rye Jr, see Eddie Rye, Jr.: Unapologetic For His Efforts To Bring About Social Change.
31 May 2020: Beethoven's Seventh Symphony, with Dr. Charles Hiestand
7 pm, 31 May 2020, Dr. Charlie Hiestand took us on a harmonic tour of Beethoven's extraordinary "Seventh Symphony."
Support Charles Hiestand (suggested donation $10):
22 May 2020: Gretchen Yanover
Gretchen Yanover on electric cello, performs her "loop constructed" second movement from Beethoven's 7th symphony, Beethoven's "Ode to Joy," Bach's prelude to "Cello Suite No. 1," and her own compositions "Resoluto," "Willow Waltzes On," "Suddenly I Felt Joy," and "Heart and Sky."
Support Gretchen Yanover (suggested donation $10):
Listen, watch, buy a CD, or drop something into Gretchen's tip jar, gretchenyanover.com.
17 May 2020: Elizabeth Douthitt Sharp
Liz presents an overview – Women in Jazz: Overcoming Adversity.
Title
Description
Actions
WomenInJazz-YouTubePlaylist.pdf
Women in Jazz: YouTube playlist
View
Download
WomenInJazz-resources.pdf
Women in Jazz: Resources
View
Download
(The hyperlinks in these PDFs work if you download them; they don't work if you only view them.)
26 April 2020: Matthew Weiss & Thomas Bell
Matthew Weiss on violin, with Thomas Bell on piano, performing Beethoven's "Romance in F Major" for violin and orchestra (Thomas Bell on the Steinway orchestra).
Support Matt and Thomas (suggested donation $10):
Follow Matt Weiss at Pranakasha Productions, www.Pranakasha.com.
17 April 2020: Thomas Bell
Thomas Bell describes the structures of Beethoven's piano sonatas and plays selections to illustrate these.
Support Thomas Bell (suggested donation $10):
Beethoven Piano Sonatas
by Thomas Bell
Sonata Form
The terminology was apparently adopted after Beethoven's time.
Exposition (First Part)

First Theme (tonic)
Second Theme (dominant OR relative minor/major)

Development (Durchführung - "Working Out"). Improvisatory in nature, working through several keys
Recapitulation (Da Capo) often with Coda which embellished primary theme Both themes in tonic, some additional development or variation
Other Forms Used in a Sonata
ABA Song Form (often in second movement with a slow tempo)
Minuet/Scherzo (often in third movement if Sonata has four movements)

Minuet/Scherzo - ABA(A)
Trio - CDC
Minuet/Scherzo - ABA

Theme & Variations
Rondo (often for last movement) - characterized by a primary theme which returns between secondary themes - ABACADA etc.
Sonata Rondo - hybrid
Historical Information
Early Period: Follows models of Haydn & Mozart

Op. 13 ("Pathetique") a breakthrough, establishes autonomy as a composer

Mature: Sonata and all other forms frame a more personal expression. Includes:

"Moonlight," op. 27 no. 2
"Tempest," op. 31 no. 2
"Waldstein," op. 53 (expands form, brilliant and uplifting)
"Appassionata," op. 57 (deeply personal, intense, considered tragic by writers)
Also "Fidelio," Piano Concerti nos. 3, 4 and 5.

Late: Increasingly inward-looking, exquisite, learned, very profound. At this time he is totally deaf. Require great artistic maturity and insight. Unparalleled achievements. Some works have only two movements.
Op. 7 in E-flat
Movement I (Allegro molto e con brio). Follows standard key relationship of:

First Theme in Tonic (E-flat)
Second Theme in Dominant (B-flat)
Development
Recap with Second Theme in Tonic
Coda

Movement II in C (Largo, con gran espressione)

First Theme in C, standard 8 mm.
Second Theme in G, 6 mm.
First Theme returns altered in third bar
Third Theme in A-flat
Reprise
Coda - Third Theme returns on C

Movement III in E-flat (Allegro). Menuetto

Standard tonic-dominant relationships, with some development
Trio in parallel minor

Movement IV in E-flat (Poco Allegretto e grazioso). Rondo

ABACABA with Developmental Coda
C Theme in C minor
Op. 10 no. 3 in D
Movement I (Presto)

First Theme in Tonic
Second Theme in Relative Minor (B)
Third Theme in Dominant (A), followed by variant of first theme
Development - States theme in B-flat, moves through G minor, E-flat, A
Recap with Second Theme in E minor (relative minor of Dominant), Third Theme in Tonic

Movement II in D minor (Largo e mesto) - ABA Song Form with Coda
Movement III in D (Allegro). Menuetto

A Theme in Tonic
B Theme in Relative Minor (B minor)
Trio begins in Subdominant (G), moves to Dominant (A)

Movement IV in D (Allegro). Rondo. ABACA with Coda.

A Theme on Tonic
B Theme on Dominant
C Theme on Flat Submediant (B-flat)
Op. 13 (Grande Sonate Pathetique) in C minor
Introduction.

First Theme in C minor
Second Theme in E-flat
Intro Theme returns following Exposition
Development cycles through E minor, D major, G minor, F major, F minor, finally to an extended Dominant 7th
Recap with Second Theme in Tonic

Movement II in A-flat (Adagio cantabile) - ABA Song Form with Codetta

Second Theme in Parallel Minor (A-flat minor), cycles through E

Movement III in C minor. (Allegro) Rondo - ABACABA with Coda

B Theme in Relative Major (E-flat)
C Theme in Submediant (A-flat)
Op. 28 in D
Movement I in D. (Allegro)

Large second section begins in C#, resolves to F# minor, moves to A (dominant). Three distinct motives in this section.
Development begins with primary theme in C
Additional development in Recap, with second theme in F#, resolves to B minor before returning to tonic.

Movement II in D minor. (Andante)

ABA Song Form with B section in D major (Parallel Major).
Reprise elaborates primary theme.

Movement III in D. (Allegro vivace). Scherzo

Trio in B minor (Relative Minor)

Movement IV in D. (Allegro, ma non troppo). Rondo

ABACABA
B Theme in A Major (dominant)
C Theme begins in G Major, modulates in developmental manner
Return of B Theme in tonic

Coda
Op. 53 in C ("Waldstein")
Movement I (Allegro con brio)

Second Section in E
Development: beings in F, cycles through C minor, G minor, C minor, F minor, C- flat, A-flat, back to C, F, B-flat, E-flat minor, F#, B, G (extended)
Recap - Second Theme returns in A, before moving to C

Introduzione (Adagio molto) in F - Replaced original second movement
Finale (Allegretto moderato). Rondo. ABACA

B Theme in A minor
C Theme in C minor
A returns on A-flat
"Developmental" section - cycles through keys then an extended dominant section
Extended Coda
Op. 57 in F minor ("Appassionata")
Movement I (Allegro assai)

Second Theme in Relative Major (A-flat) with A-flat minor lead-in
Third Theme returns to A-flat minor (cycles through keys you will "never" see - F- flat and C-flat)
"Cadence" Theme leads to
Development: cycles through E, E minor, C minor, A-flat, D-flat, B-flat minor, G-flat, B minor, G, C
Extended Improvisatory section on the dominant
Recap: Second Theme in Parallel Major (F), Third Theme in Tonic
Developmental Coda

Movement II in D-flat (Andante con moto) - Theme & Four Variations

Chorale
"Resolves" to a diminished 7th chord, leading to

Finale in F minor (Allegro ma non troppo)

Introduction serves as an extended cadence
Exposition reveals several distinct motives. Development begins in B-flat minor
No quick cycling through keys, F minor predominates