Support this Program
Seattle Peace Chorus
Zooming with the Masters
(suggested donation $10):
On this page
12 July 2020: Gospel Music: Singers of color overcoming adversity, with Yvonne Brandon
7 pm, 12 July 2020, Yvonne Brandon will give us an overview of gospel music, how singers of color overcoming adversity.
Ask us for an invitation to our Zoom session at 7 pm on Sunday 12 July.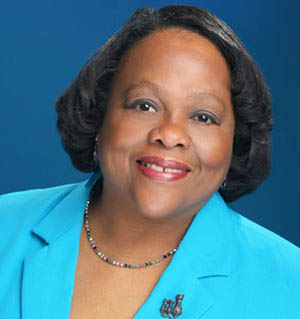 Support Yvonne Brandon and the music program at St. Therese Church (suggested donation $10):
28 June 2020: Native American Women: Overcoming adversity through music, with Sondra Segundo
7 pm, 28 June 2020, Haida artist and singer Sondra Segundo will give us an overview of how Native American women are overcoming adversity through music.
Ask us for an invitation to our Zoom session at 7 pm on Sunday 28 June.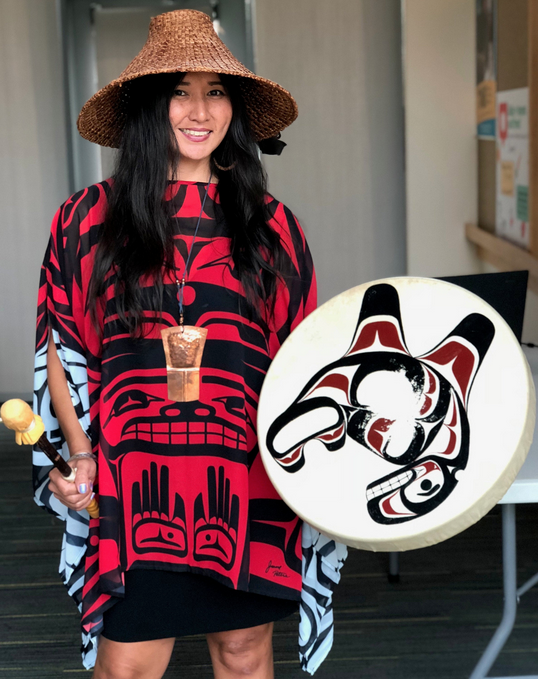 Support Sondra Segundo (suggested donation $10):
31 May 2020: Beethoven's Seventh Symphony, with Dr. Charles Hiestand
7 pm, 31 May 2020, Dr. Charlie Hiestand took us on a harmonic tour of Beethoven's extraordinary "Seventh Symphony."
Support Charles Hiestand (suggested donation $10):
22 May 2020: Gretchen Yanover
Gretchen Yanover on electric cello, performs her "loop constructed" second movement from Beethoven's 7th symphony, Beethoven's "Ode to Joy," Bach's prelude to "Cello Suite No. 1," and her own compositions "Resoluto," "Willow Waltzes On," "Suddenly I Felt Joy," and "Heart and Sky."
Support Gretchen Yanover (suggested donation $10):
Listen, watch, buy a CD, or drop something into Gretchen's tip jar, gretchenyanover.com.
17 May 2020: Elizabeth Douthitt Sharp
Liz presents an overview – Women in Jazz: Overcoming Adversity.
Title
Description
Actions
WomenInJazz-YouTubePlaylist.pdf
Women in Jazz: YouTube playlist
View
Download
WomenInJazz-resources.pdf
Women in Jazz: Resources
View
Download
(The hyperlinks in these PDFs work if you download them; they don't work if you only view them.)
26 April 2020: Matthew Weiss & Thomas Bell
Matthew Weiss on violin, with Thomas Bell on piano, performing Beethoven's "Romance in F Major" for violin and orchestra (Thomas Bell on the Steinway orchestra).
Support Matt and Thomas (suggested donation $10):
Follow Matt Weiss at Pranakasha Productions, www.Pranakasha.com.
17 April 2020: Thomas Bell
Thomas Bell describes the structures of Beethoven's piano sonatas and plays selections to illustrate these.
Support Thomas Bell (suggested donation $10):
Beethoven Piano Sonatas
by Thomas Bell
Sonata Form
The terminology was apparently adopted after Beethoven's time.
Exposition (First Part)

First Theme (tonic)
Second Theme (dominant OR relative minor/major)

Development (Durchführung - "Working Out"). Improvisatory in nature, working through several keys
Recapitulation (Da Capo) often with Coda which embellished primary theme Both themes in tonic, some additional development or variation
Other Forms Used in a Sonata
ABA Song Form (often in second movement with a slow tempo)
Minuet/Scherzo (often in third movement if Sonata has four movements)

Minuet/Scherzo - ABA(A)
Trio - CDC
Minuet/Scherzo - ABA

Theme & Variations
Rondo (often for last movement) - characterized by a primary theme which returns between secondary themes - ABACADA etc.
Sonata Rondo - hybrid
Historical Information
Early Period: Follows models of Haydn & Mozart

Op. 13 ("Pathetique") a breakthrough, establishes autonomy as a composer

Mature: Sonata and all other forms frame a more personal expression. Includes:

"Moonlight," op. 27 no. 2
"Tempest," op. 31 no. 2
"Waldstein," op. 53 (expands form, brilliant and uplifting)
"Appassionata," op. 57 (deeply personal, intense, considered tragic by writers)
Also "Fidelio," Piano Concerti nos. 3, 4 and 5.

Late: Increasingly inward-looking, exquisite, learned, very profound. At this time he is totally deaf. Require great artistic maturity and insight. Unparalleled achievements. Some works have only two movements.
Op. 7 in E-flat
Movement I (Allegro molto e con brio). Follows standard key relationship of:

First Theme in Tonic (E-flat)
Second Theme in Dominant (B-flat)
Development
Recap with Second Theme in Tonic
Coda

Movement II in C (Largo, con gran espressione)

First Theme in C, standard 8 mm.
Second Theme in G, 6 mm.
First Theme returns altered in third bar
Third Theme in A-flat
Reprise
Coda - Third Theme returns on C

Movement III in E-flat (Allegro). Menuetto

Standard tonic-dominant relationships, with some development
Trio in parallel minor

Movement IV in E-flat (Poco Allegretto e grazioso). Rondo

ABACABA with Developmental Coda
C Theme in C minor
Op. 10 no. 3 in D
Movement I (Presto)

First Theme in Tonic
Second Theme in Relative Minor (B)
Third Theme in Dominant (A), followed by variant of first theme
Development - States theme in B-flat, moves through G minor, E-flat, A
Recap with Second Theme in E minor (relative minor of Dominant), Third Theme in Tonic

Movement II in D minor (Largo e mesto) - ABA Song Form with Coda
Movement III in D (Allegro). Menuetto

A Theme in Tonic
B Theme in Relative Minor (B minor)
Trio begins in Subdominant (G), moves to Dominant (A)

Movement IV in D (Allegro). Rondo. ABACA with Coda.

A Theme on Tonic
B Theme on Dominant
C Theme on Flat Submediant (B-flat)
Op. 13 (Grande Sonate Pathetique) in C minor
Introduction.

First Theme in C minor
Second Theme in E-flat
Intro Theme returns following Exposition
Development cycles through E minor, D major, G minor, F major, F minor, finally to an extended Dominant 7th
Recap with Second Theme in Tonic

Movement II in A-flat (Adagio cantabile) - ABA Song Form with Codetta

Second Theme in Parallel Minor (A-flat minor), cycles through E

Movement III in C minor. (Allegro) Rondo - ABACABA with Coda

B Theme in Relative Major (E-flat)
C Theme in Submediant (A-flat)
Op. 28 in D
Movement I in D. (Allegro)

Large second section begins in C#, resolves to F# minor, moves to A (dominant). Three distinct motives in this section.
Development begins with primary theme in C
Additional development in Recap, with second theme in F#, resolves to B minor before returning to tonic.

Movement II in D minor. (Andante)

ABA Song Form with B section in D major (Parallel Major).
Reprise elaborates primary theme.

Movement III in D. (Allegro vivace). Scherzo

Trio in B minor (Relative Minor)

Movement IV in D. (Allegro, ma non troppo). Rondo

ABACABA
B Theme in A Major (dominant)
C Theme begins in G Major, modulates in developmental manner
Return of B Theme in tonic

Coda
Op. 53 in C ("Waldstein")
Movement I (Allegro con brio)

Second Section in E
Development: beings in F, cycles through C minor, G minor, C minor, F minor, C- flat, A-flat, back to C, F, B-flat, E-flat minor, F#, B, G (extended)
Recap - Second Theme returns in A, before moving to C

Introduzione (Adagio molto) in F - Replaced original second movement
Finale (Allegretto moderato). Rondo. ABACA

B Theme in A minor
C Theme in C minor
A returns on A-flat
"Developmental" section - cycles through keys then an extended dominant section
Extended Coda
Op. 57 in F minor ("Appassionata")
Movement I (Allegro assai)

Second Theme in Relative Major (A-flat) with A-flat minor lead-in
Third Theme returns to A-flat minor (cycles through keys you will "never" see - F- flat and C-flat)
"Cadence" Theme leads to
Development: cycles through E, E minor, C minor, A-flat, D-flat, B-flat minor, G-flat, B minor, G, C
Extended Improvisatory section on the dominant
Recap: Second Theme in Parallel Major (F), Third Theme in Tonic
Developmental Coda

Movement II in D-flat (Andante con moto) - Theme & Four Variations

Chorale
"Resolves" to a diminished 7th chord, leading to

Finale in F minor (Allegro ma non troppo)

Introduction serves as an extended cadence
Exposition reveals several distinct motives. Development begins in B-flat minor
No quick cycling through keys, F minor predominates