On this page:
Feast for Peace
5th Annual Fundraising Dinner
Saturday 30 March 2019
(Click this banner for more information.)
Singers Wanted to perform Canto General
with the Seattle Peace Chorus
(through 8 June 2019)
(Read more below; click this banner to request an audition.)
Canto General (The General Song) was the 231-poem magnum opus for which Pablo Neruda was awarded the Nobel Prize for Literature. The dynamic Greek composer Mikis Theodorakis set 12 of the poems to stirring music. Theodorakis is the composer of "Zorba the Greek," "Z," "State of Siege," and "Serpico."
Theodorakis, when exiled from Greece during the dictatorship of the Colonels (1967-1974), visited Chile as a guest of President Salvador Allende, and, upon learning of Neruda's work, vowed to put some poems to music. Neruda's own 1949 escape was legendary – crossing the Patagonian mountains into Argentina on horseback as a political outlaw from Chile. He carried only a bottle of whiskey, his portable typewriter, and the manuscript of Canto General. These concerts will honor the 80th anniversary of this outstanding literary work.
However, Theodorakis was unable to premiere his oratorio until 1993 when democracy was restored in Chile after twenty years of the brutal dictatorship by Pinochet. The important timeline: the overthrow of the dictatorship on 11 September 1973, the death of Allende during the attack, and, on 23 September 1973, the death of Pablo Neruda.
The Seattle Peace Chorus will perform this monumental work with orchestra in Seattle:
SUNDAY 2 JUNE 2019 at University Congregational Church
SATURDAY 8 JUNE 2019 at the newly remodeled TOWN HALL
DIRECTOR: Frederick N. West – One of 2 known musical directors in the U.S. who has conducted this oratorio. The Peace Chorus has performed Canto General 3 times to mark significant milestones. The chorus will be accompanied by bass and contralto soloists, 3 classical guitars, 3 flutes, 5 percussionists, and 2 pianos.
REHEARSALS START: 7 January 2019: Monday evenings – 7:00 – 9:30 p.m. TO AUDITION: Submit an audition request form at
seattlepeacechorus.org/join/audition-request/
(Dues to support our non-profit chorus will be expected after you pass your audition.)
SEATTLE PEACE CHORUS
Musical Camaraderie and a Cause You Will Never Forget!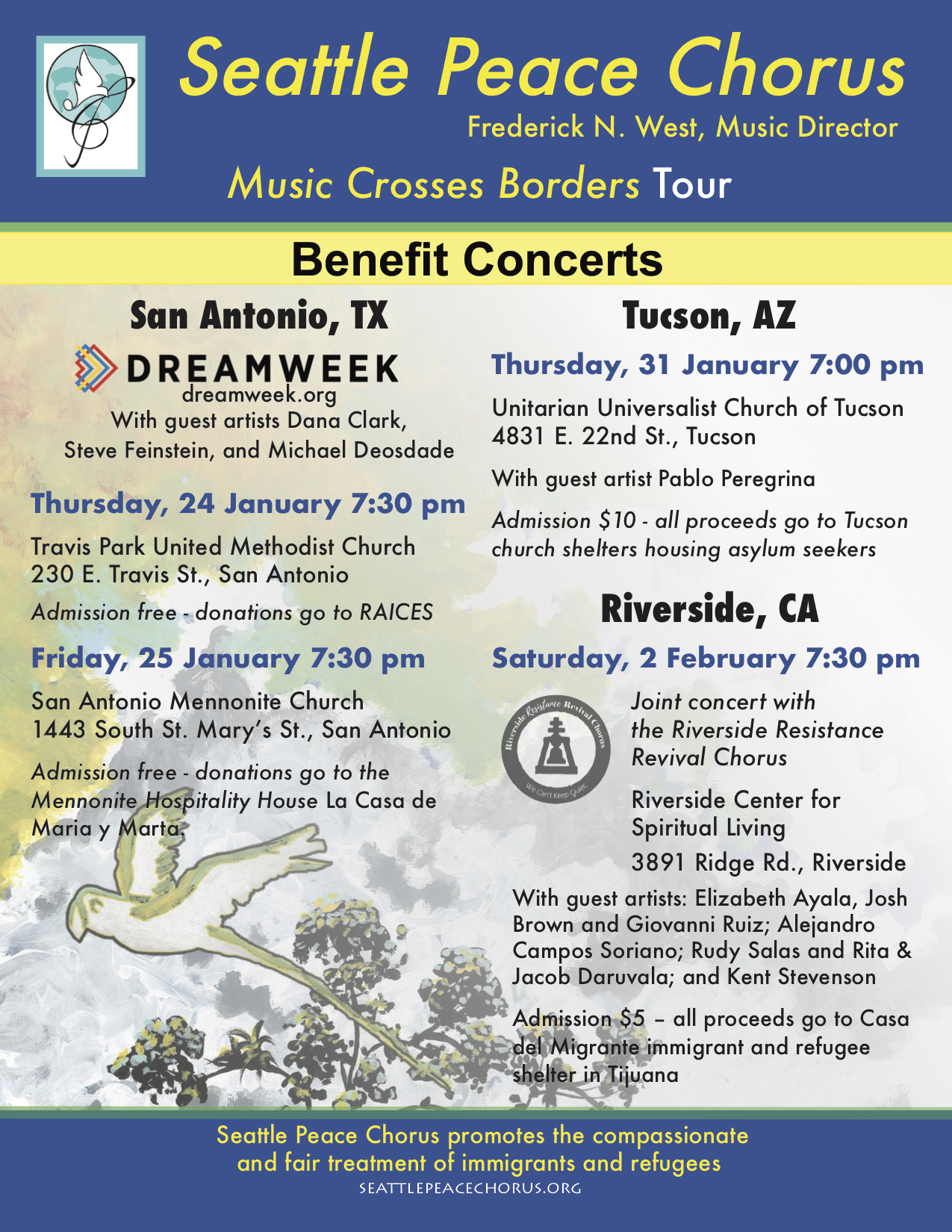 For both singers and listeners, the Seattle Peace Chorus provides a unique choral experience. Our commitment to peace and social justice creates a special bond among members and with our audience.
Our repertoire, reflecting our multi-cultural, multi-national focus, ranges from spirituals and gospel to Mozart and Beethoven, from South African freedom songs to the original works of our director Fred West.
Performances often include an exciting range of instrumentalists from Cuban drummers to chamber orchestras. This rich variety is sustained by our commitment to using a collaborative process for decision making, enabling members to influence repertoire decisions through a committee that any member can join.
In addition to traveling to countries such as the former Soviet Union, Chile, Cuba, and Venezuela, and performing two major concerts a year, we support peace and community activities by singing at rallies, marches, fundraisers for disaster relief, and similar events.
If our unique approach to choral music appeals to you, consider joining us as a singer, volunteer, or financial supporter—or simply come to our concerts and be inspired.
We Thank our GiveBIG Donors
Seattle Peace Chorus thanks our 25 generous donors, true champions for peace and social justice, including 8 supporters who gave $100 or more and will receive two free tickets to our Spring concerts. Altogether these champions gave Seattle Peace Chorus $1737.
We Thank our Business Sponsors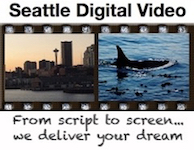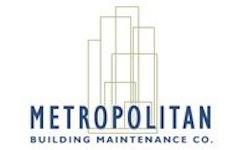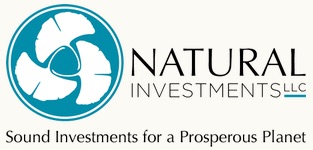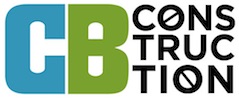 Empirical Wealth Management® Edward Jones Investments Johnson's Auto Repair West Seattle Recycling Sound Law Center
Thank you everyone who helped produce our fundraising dinner, Feast for Peace, and everyone who gave to support the Seattle Peace Chorus.
World Premiere: People of the Drum
Last season the Seattle Peace Chorus continued our
Diaspora
series, honoring groups of people who have kept their rich traditions alive throughout persecution, enslavement, and hardships.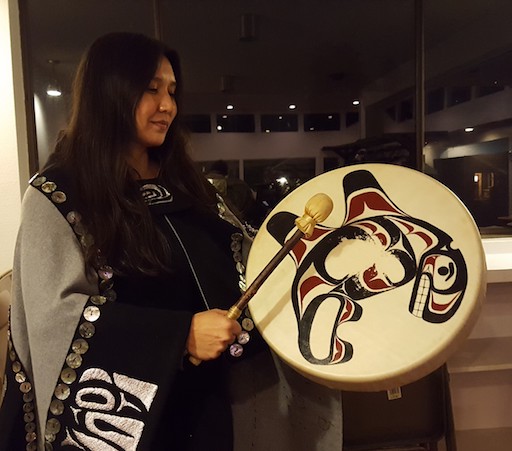 Sondra Simone Segundo, Haida artist, author, and songwriter was a soloist with Seattle Peace Chorus for "People of the Drum," our concerts on 2 & 3 June 2018.
Photo by Nikki Nichols