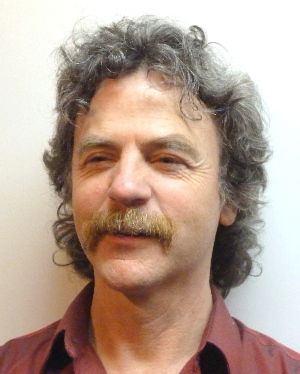 Frederick N. West has directed the Seattle Peace Chorus since 2001. Under his leadership, the chorus has embarked on an adventurous mix of multicultural and classical programming, including the Vaughan-Williams masterpiece, Dona Nobis Pacem; Pablo Neruda's Canto General composed by Mikis Theodorakis; the Missa Luba, a Latin mass set to Congolese rhythms; and Beethoven's magnificent Ode to Joy.
Mr. West's compositions include the Christmas Cantata, a piece interwoven with Balkan themes; Mass for the Children, an expression of the hopes and dreams of parents for their children; Upon This Land, an environmental oratorio performed for the 20th anniversary of Earth Day; and Let America be America Again, based on the poem by Langston Hughes. The latter two compositions were premiered by the Seattle Peace Chorus.
Mr. West studied at Western Washington University, focusing on composition with Dr. E. LaBounty and choral conducting with Dr. Robert Scandrett. He has continued his studies in various national and international workshops with Rodney Eichenberger, Weston Noble, Doreen Rao, and the very distinguished Robert Shaw.
Mr. West also directs City Cantabile Choir.